Heart of America Senior Softball
RULES and ELIGIBILITY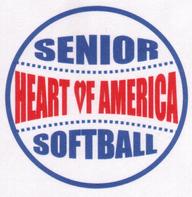 LEAGUE RULES AND REGULATIONS
PLAYER ELIGIBILITY
MEN players must be at least 50 years of age during the current calendar year.
League members are required to complete and sign the Player Registration Form, Liability Form and pay the $20 annual membership fee before playing their first game.
New members must also provide age verification (copy of valid driver's license or valid birth certificate).
It is the responsibility of the team manager as well as the team member to make sure that the member is properly enrolled.